My dear dear friend and fellow photographer
Alison Bynum
and her wonderful husband Brad recently adopted the most beautiful baby... 10 week old Baby Norah is incredible! Prepare yourself for a slightly longer than normal blog post :)
I cannot get over how precious her little face is... She's so Beautiful!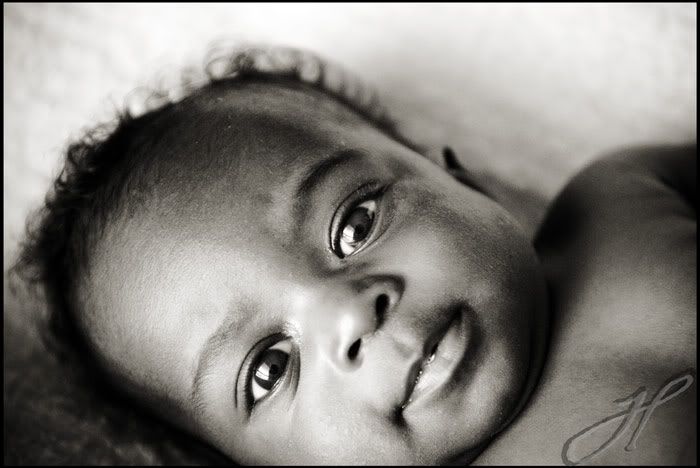 My favorite thing about the session was seeing Brad Bynum with Baby Norah. I have never seen a more doting father in my life, and Norah is completely smitten by him, as well!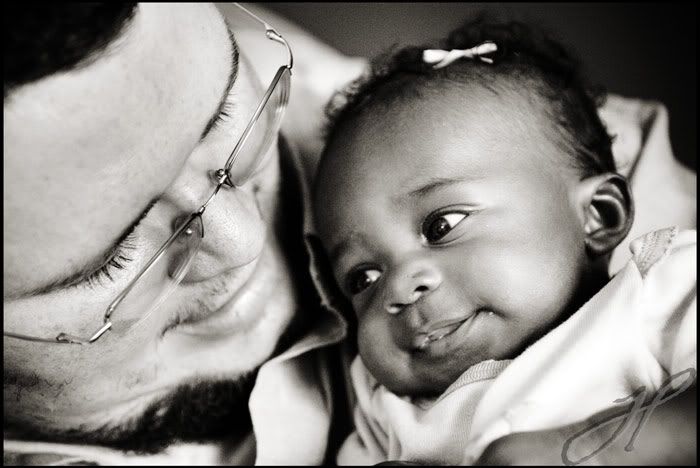 It was amazing to see Alison in mom mode as well. Watching her interact with her new baby made me just a little teary eyed! Look at this amazing tenderness...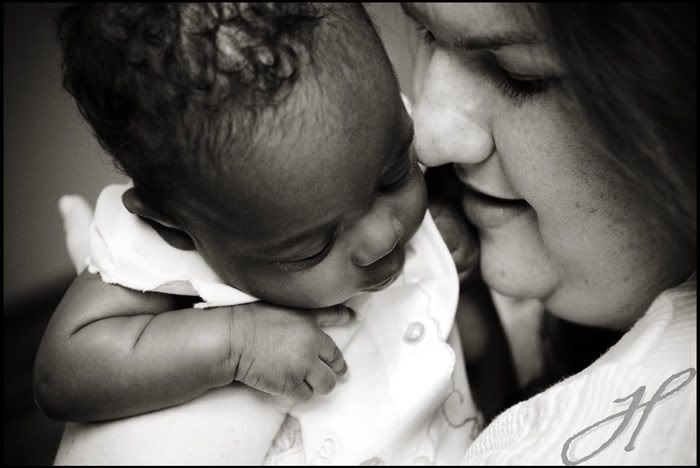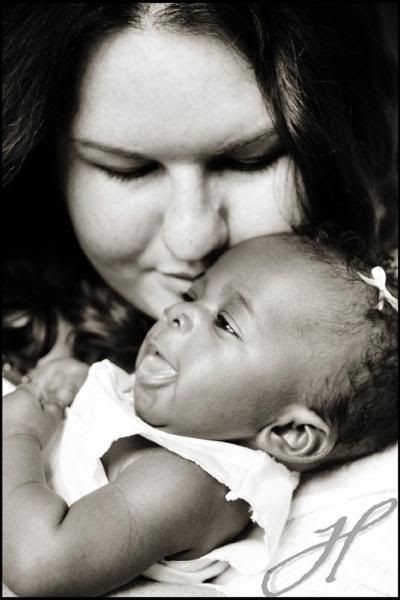 Of course, it can't always be tenderness... sometimes Moms just have to get some work done!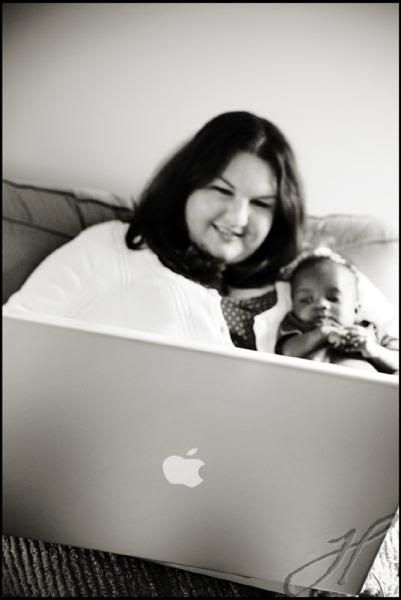 There were a couple other family members who joined us during the session...
Katy.... who obviously adores Baby Norah....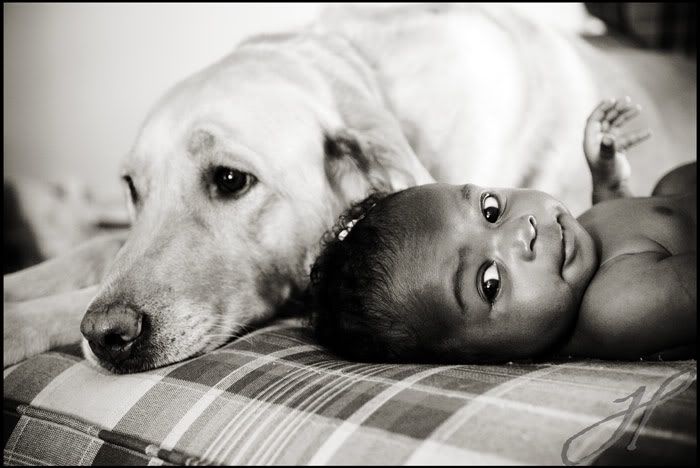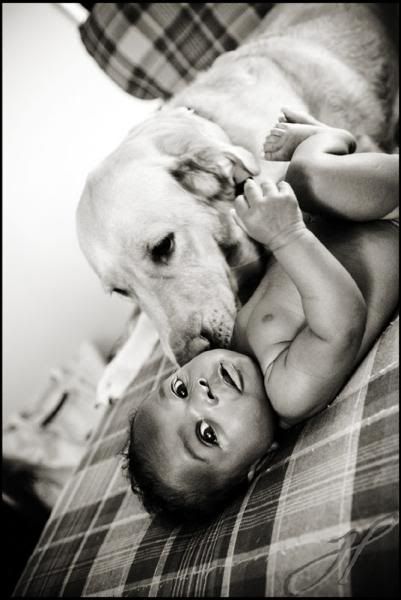 And Misty... who had a slight attitude of disdain about the entire scenario (check out the
slideshow
to see an image of Baby Norah and Misty side by side.... guess who's bigger :) )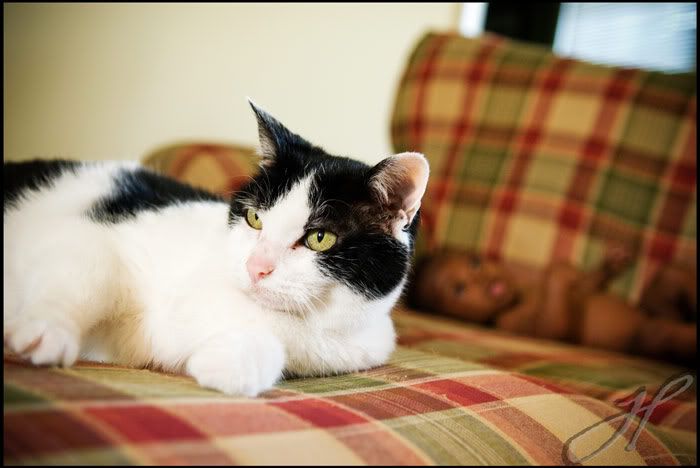 A few family moments...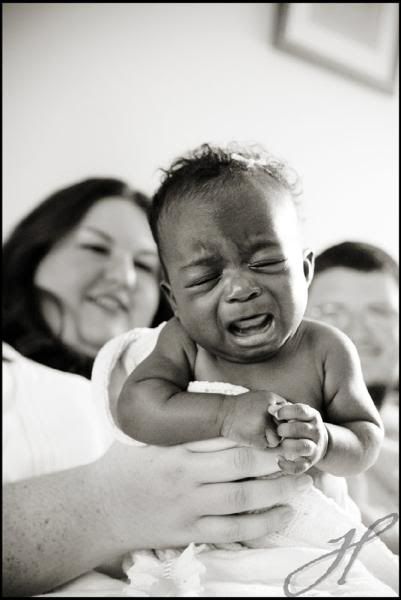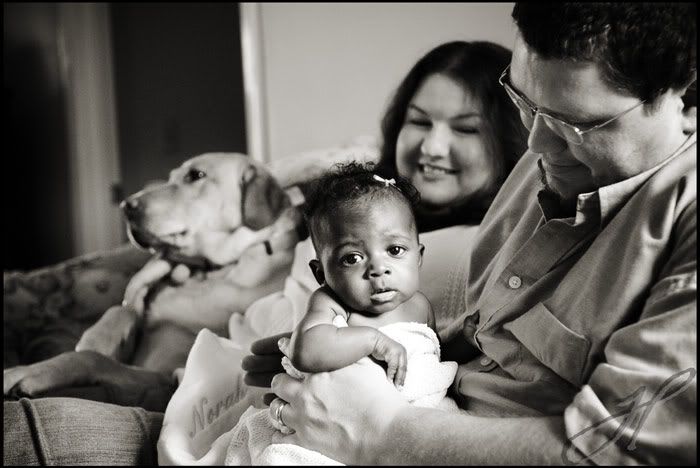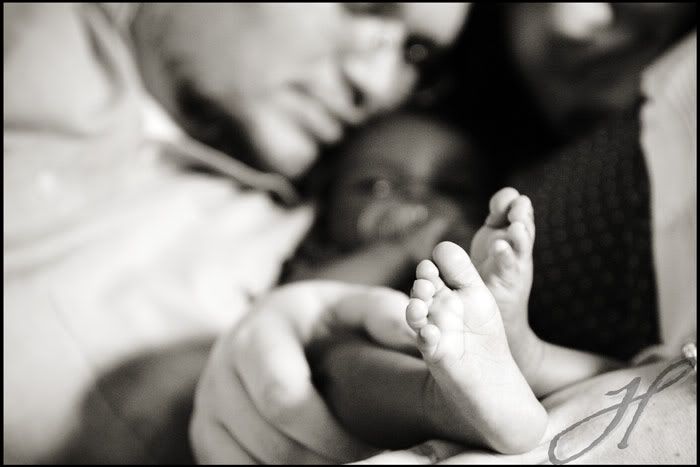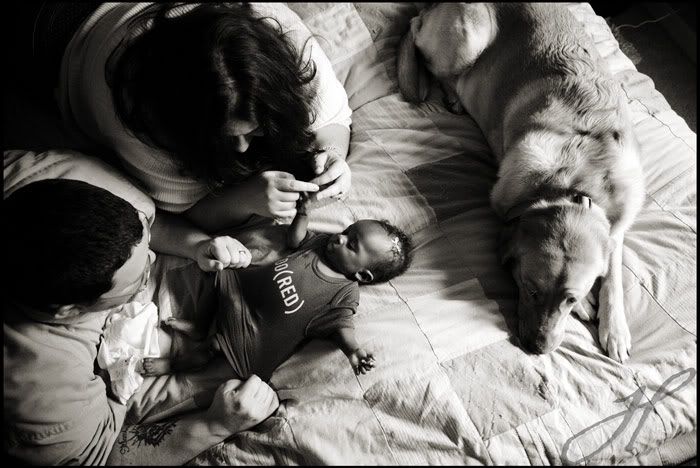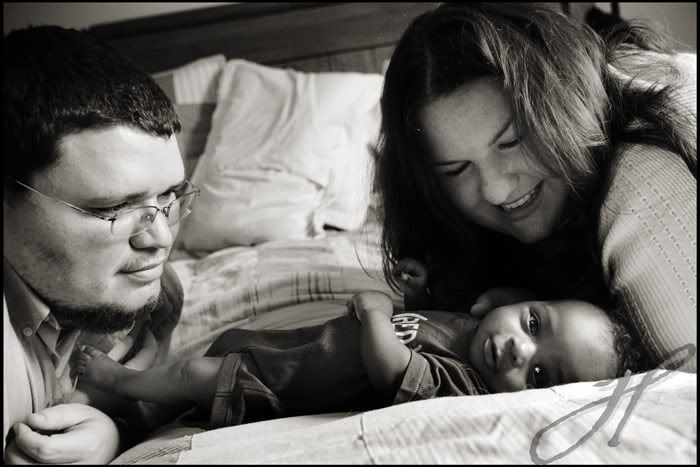 And of course, we had to take a couple of cute naked sleeping baby pictures... (lots more in the slideshow!)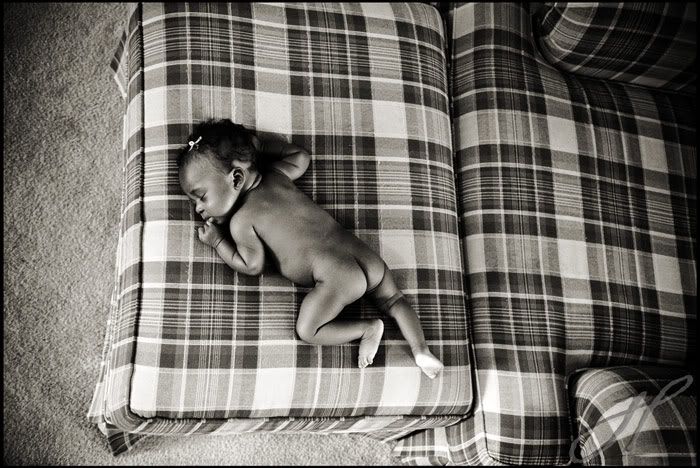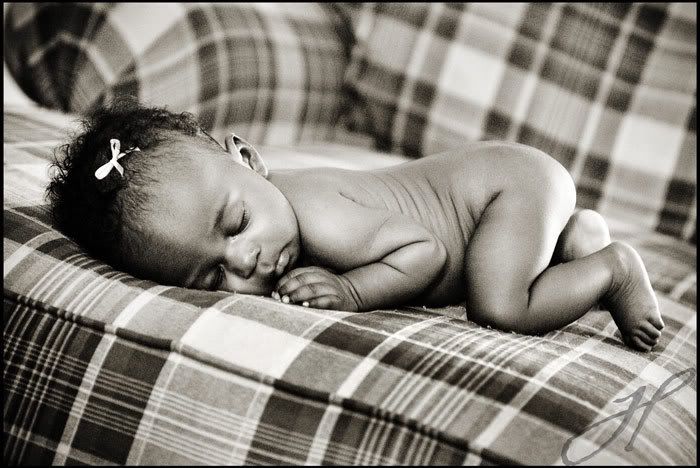 And of course, although she tried, Alison was not quite able to refrain from taking a few pictures herself...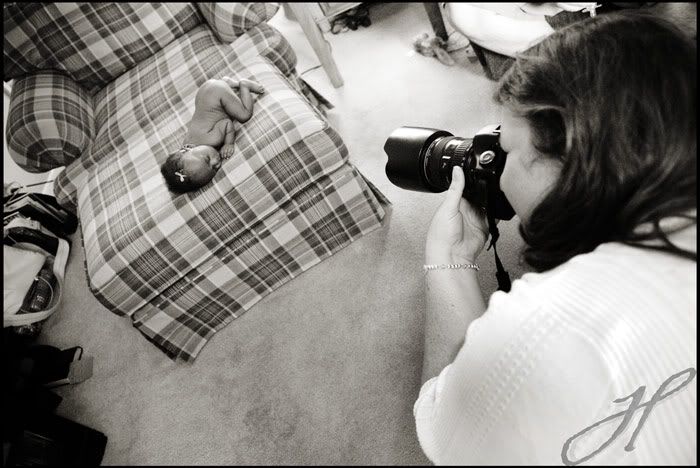 She also took a few fun pictures of me shooting! (Thanks so much for these Alison!)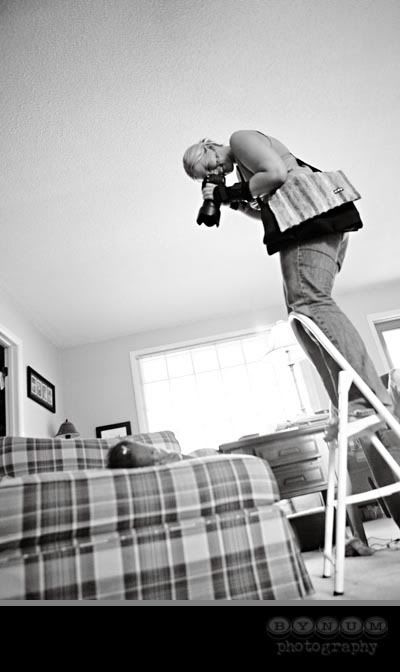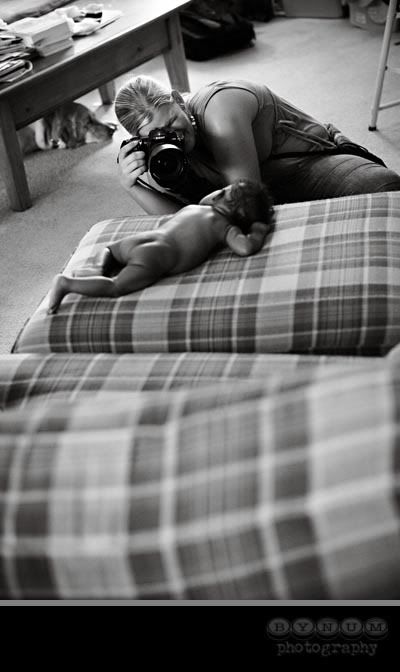 I had such an awesome time hanging out with Baby Norah, Brad, and Alison! They are wonderful, and an absolutely perfect little family! I am crazy about them, and cannot wait to hang out again. Let's make it soon guys!
Enjoy your slideshow! We love you!