Day 4 dawned much too early... :) The previous nights party had us all a little tired, but after arriving at the studio and getting started for the day, I again was reminded of how blessed I am to be hanging out at the workshop! Corey had so much to share about Delivery and Workflow, and although I have picked his brain a million times over the last few months, I still learned so much from what he had to share!
A few quick images from the day... Corey drove the
Landy
in to the studio, and that was a fun new experience for me.
Later in the afternoon, Corey had us go out and shoot headshots of one another. My buddy
Tom
and I split off to do a little shooting. I grabbed a couple of him, and he got some fun stuff of me!
Tom by me: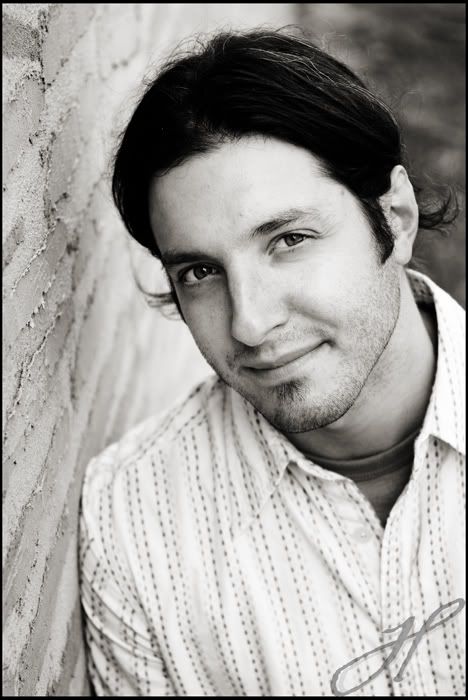 Me by Tom: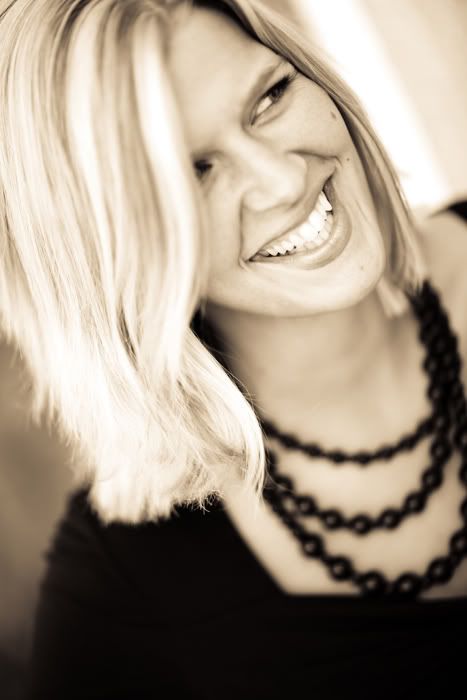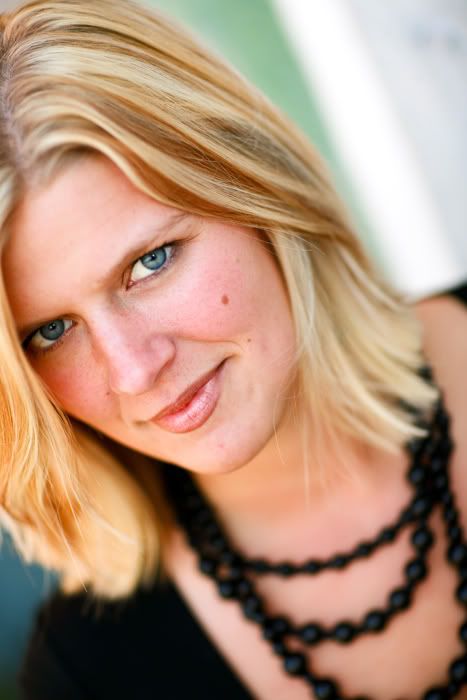 A few more images of the antics going on during that time frame:
Corey with
Aaron
: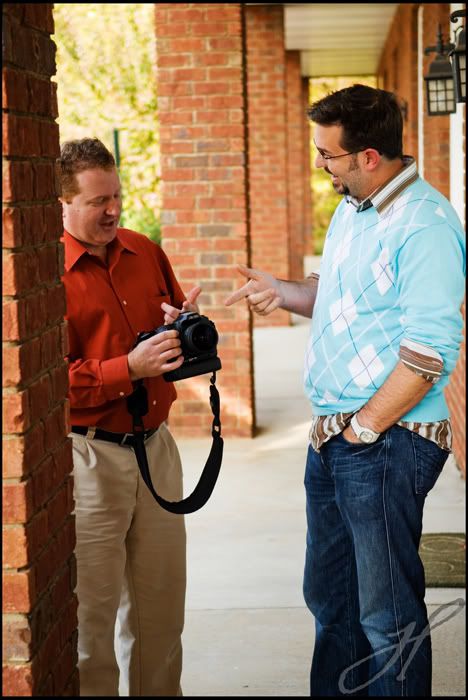 Tom and Aaron: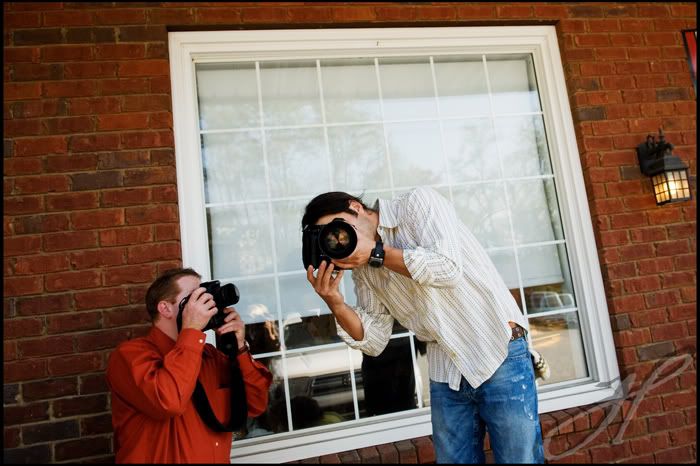 Corey with the Landy: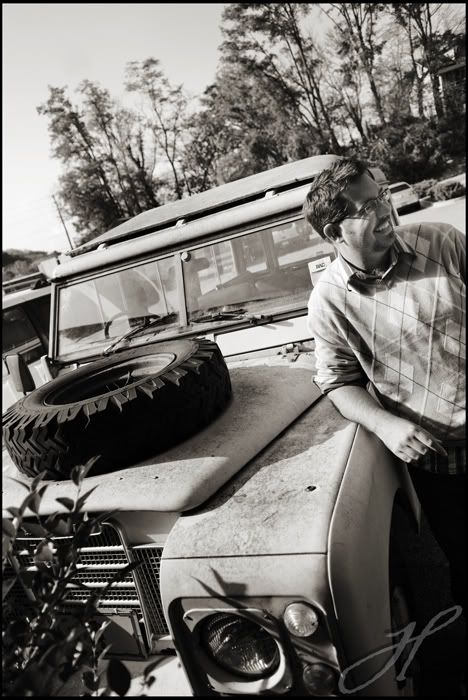 After the day's session, we went out to celebrate the workshop's success at dinner. Dinner was held at
Fiddlin' Pigs
and was hosted by our very own
Photographer's Solutions.
Sadly, I think all of the images that were taken were on
Jeremy's
camera, so I'll have to maybe add some of those later. We had an awesome time!
The final day was the day for Rockin' Baby Shoots... and Corey took loads of cool pictures for me. I'll have something fun to share soon!